Permitless Carry Courses!
11am-3pm, Sunday, October 2
6pm-10pm, Tuesday, October 11
11am-3pm, Saturday, October 15
11am-3pm, Saturday, October 22
Classes will be held at RANCH HOUSE BBQ, just east of Columbia.
Class size is limited, and pre-registration is required.
During this classroom-only course, you will learn about the principals of defensive pistolcraft, safe gun handling, safe gun storage in the home, safe transport in your car and in other locations, gun safety while permitless concealed carrying, and how to safely interact with law enforcement while carrying without a permit.
You will learn RSMo 571, Missouri weapons and concealed carry law, and RSMo 563, when you are justified under the law to use your weapon to defend your life, your family's life, or to save an innocent victim or bystander from serious injury or death.
We will answer all your self-defense and defensive pistolcraft questions.
Cost for this 4-hour training is $40. And if, within one year, you decide to upgrade to a MO CCW Permit (good in 36 other states), your certificate from the Permitless Carry Course will count towards our 8-hr course to get your CCW Permit.
Just call 573-442-0337 or email Tim@LearnToCarry.com with questions or to register for the course.
You MUST Know Safety and the Law Before You Draw!
---
Information on the New Permitless Concealed Carry Law
Have questions about the new Permitless CCW law passed with SB 656?
Here are the answers!
The first is a Permit/Permitless comparison sheet.
The other highlights a number of changes in the law, with a special focus on Permitless Concealed Carry.
Feel free to print and distribute!
---
OTHER GREAT CCW COURSES
Two Locations - Central and Southwest Missouri

One-day/8-hour classes in the Columbia and Branson/Springfield areas.
Our excellent LTC Basic Course meets all of the requirements to qualify for a Missouri ccw permit.
Take our Advanced CCW Courses if you've had basic handgun training or already have your ccw permit.
Contact us about purchasing GIFT CERTIFICATES for any of our different courses.
(The gift recipient registers for the course.)
---
VERSION 2.5


Missouri Concealed-Carry and Self-Defense Law
Video Training Resource for MO Firearms Instructors, CCW Permit Holders, and Gun Owners

Visit Learn To Carry Productions for all the details!
---
What Do Learn To Carry Instructors Do
When It Snows?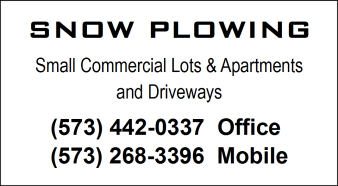 Columbia area only
---
Ready-to-print PDF files for making one or two-sided business cards.
Visit our "No Guns No Money" Page and download your cards!
---
US Map of concealed-carry reciprocity with Missouri:
ago.mo.gov/divisions/public-safety/concealed-carry-reciprocity
(opens in new window)
IF YOU HAVE A MO CCW PERMIT:
Check the map before traveling out of state!